Gabriela Stilwell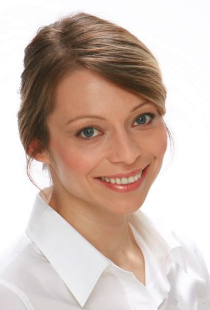 With a Masters degree in Biology from the University of Comeniana in Slovakia, Gabriela's diverse education and background has gifted her with a unique approach to healing. As a Certified Massage Therapist from the Unimas, the Universal School of Massage, Gabriela combines Eastern and Western philosophies, therapies and healing modalities to give each client the perfect balance of physical restoration, supported by internal healing methods that have been proven for centuries.

Her personal work ethic, passion for exercise and the study of martial arts, keeps her fully engaged in a forward progression of learning and understanding of the human body and how it can optimally function.

As a member of the USA Team Handball, Gabriela is maintaining an outstanding level of personal physical fitness, her energy is received by each client as they are personally guided by Gabriela towards better health and wellness.

Gabriela was recently certified by National Academy of Sports Medicine which is enabling her to enhance the wellness of her clients with personal training at Sport Fitness Experience in Roswell.
Gabriela is happily married and resides in Roswell with her husband and her son.